well first off i want to say i started rolling/pulling on nissan they are great cars to fit out there solid fender designs and big wheel wells make for "fun" fitment
this is a RHD s13 Sr20Det swapped 180sx conversion done very clean.
the pull took place right before it hit the body shop for some ding love and paint, I'm awaiting to see how it turns out once finished.
anyways this was a clean pull the right side got the quarter panel cave in. but the body shop will fix that.
car will be lowered and neg camber will be pulled. for a great combo
setup is
18x9 with a 225/40
fronts and
18x10 275/35
rears
work vs's
pics
nice CLEAN pull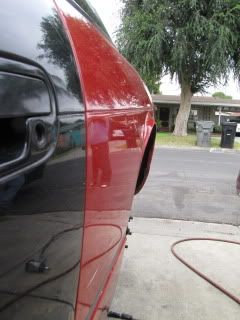 [IMG]http://i47.photobucket.com/albums/f154/Beto1987/Canon%20Power/IMG_0338.jpg[/IMG]