well i wanted to show how I do the sti over fender rolling/pulling.
work was done at Apollo Performance
www.apolloperformance1.com
materials
towel
warm water
dry towel
fender roller
heat gun
painters tape
These setups take some work but they are doable, in most cases rivets get loose or adhesive gets loose due to the heat gun used
why use a heat gun?
- the over fenders are plastic and sensitive and there is still paint on the inside behind the fender it is important that you monitor your heat not to bubble, melt,or burn the plastic over fender. Heat will make the over fender flexible enough for the polyurethane wheel to ride along it without it cracking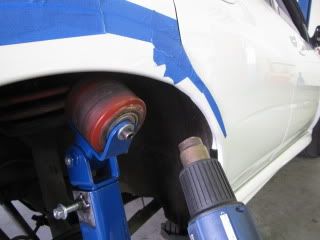 what happens to the over fender?
-rolling the fenders on Sti equiped with over fenders will get the job done. it will give you the clearance needed to fit the bigger wheels. but in almost all cases the heat mixed with the pressure of the roller causes stress on the sdhesive and rivets and the over fenders are left loose.
Are there any other ways of modifying sti's equiped with over fenders to fit bigger wheels?
- yes there are other ways of doing the modding to over fenders. heres a nice write up from the website
www.t3hclap.com
exact link
http://t3hclap.com/archives/49
this method requres removal of the over fender, grinding/cutting of the inner lip, using a roller or hammer to pull the fender. adhesive to seal open area.
it seems like alot of work but his results are very good, and the fenders look great.
on to the roll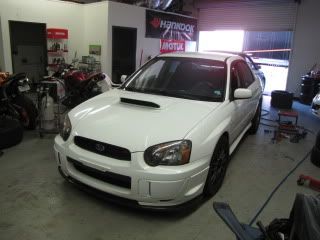 prepping the fender
clean on the inside and outside of the fender using warm water remove any surface dirt and wipe dry.
I use painters tape to give more suppor to the plastic fender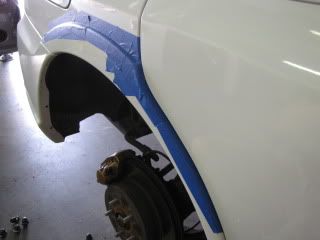 the inner/actual lip of the fender is very small, thus making it hard to work with.
you must roll the lip out , than bend it up than bend it in.
this is what the lip looks like un touched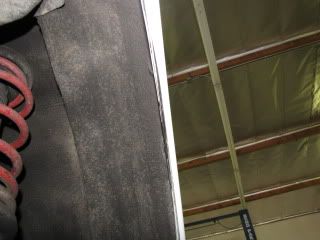 rolled out


set up the roller where it is at an angle were you arent resting thoe roller wheel on the plastic over fender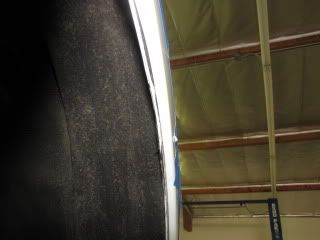 rolled in / flat
once you have completed rolling the fender lip out you can now continue the roll as you would with a regular (typical) fender re adjust the roller to accomidate different parts of the fender and take your time
the pull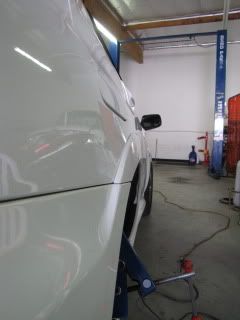 In this case thos left side of the fender was already loose prior to the roll?????
I recomend using the silicone adhesive same adhesive used in this right up.
Lord Fusor 803EZ
http://t3hclap.com/archives/49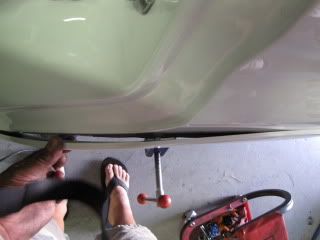 work performed on
PhantomXer0
(Nasioc)
05 STI