Keith aka KEyChAiN's 2000 honda accord sedan.
Forums: www.v6performance.net , http://wfcrew.forumotion.com/forum.htm
user Name: kEyChAiN
Keith lives the low life ;)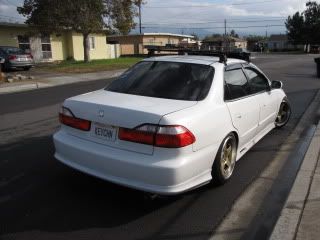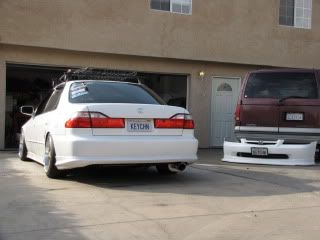 wheel sizes 18x9.5 +27
tires: 215/40/18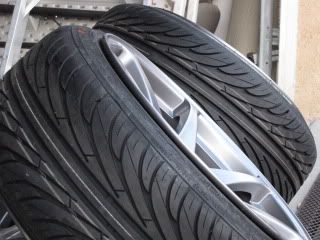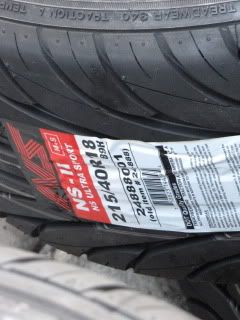 Mods to fenders.
rear bumper mod
tab relocate
tab fold over.
test fit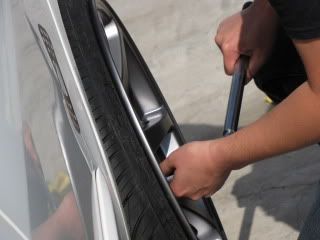 jacked up from the front tow hooks (mad low)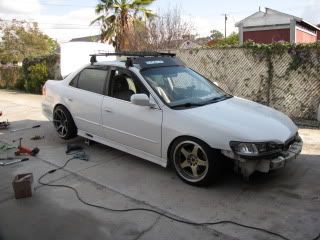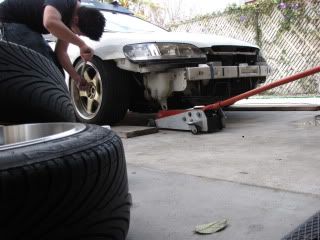 rolled/pulled all 4 corners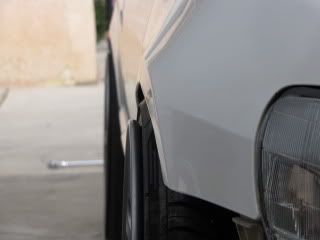 misc.......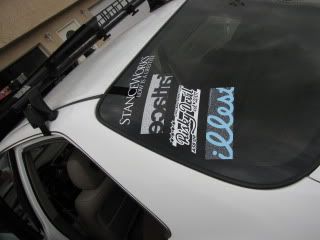 5mm clearance on the tow hook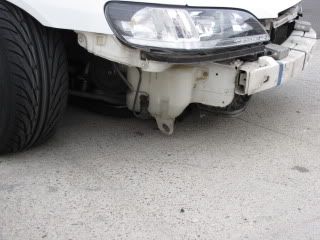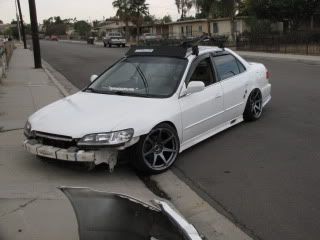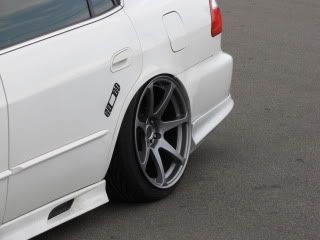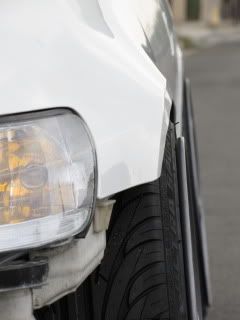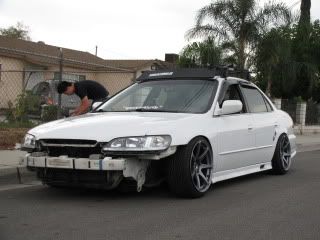 slap that front bumper back on.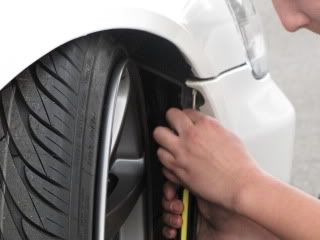 thanks