now this wagon took some work mainly do to the limited camber and tire size but it took some work to make it fit
rears had a pretty good pull very minor flare.
a flare similar that you would find on 240sx's
the front had to take a pretty good roll, they are pancake flat and flared out
the cons of this is that the front fender metal is so this and sensetive bending and flexing accures and can damage paint is too much force is applied when th fender is not heated properly
Have to give credit to Danny of Apollo Performance, did some pretty major modifications to the rear end of the bumper were the bumper meets the fender.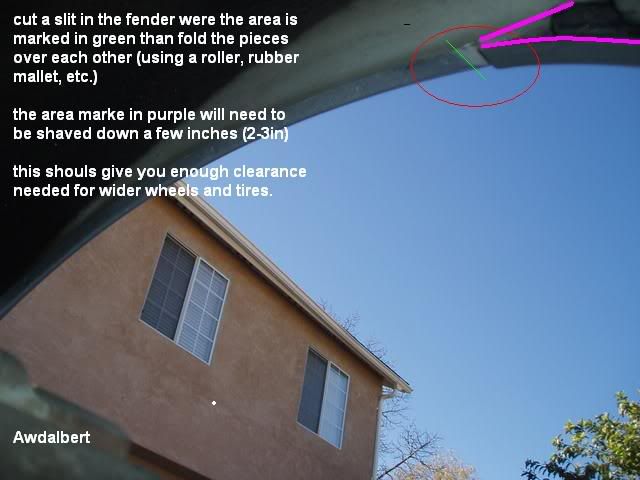 took us a few tries to get it right but at the end of the day he drove off a happy camper with a good looking wagon.