If any of you are Familiar with the racing scene here in the Inland empire (909) area, you might have heard of two brothers known for their big horse power Mitsubishi eclipses and Eagle talons, they go by the name of Marcus and Terry
well I had the pleasure of fitting Mr.Marcus's
Mitsubishi Lancer Evolution X
wheels: Enkei RPF1 18x10.5 +33
Tires: 275/35/18
suspension stock
pics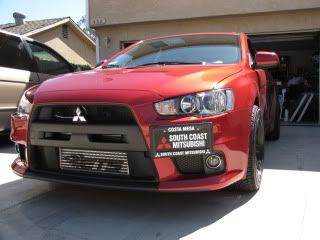 Pre roll
the fender had been cut down to the silicone molding, any further and I would have not been able to roll this car.
pros and cons of cutting fenders.
Pros:
inexpensive- anyone skilled with a die cutter or angle grinder can cut fenders
stock look- many VIP heads preffer cutting fenders because it keeps the exterior of the car looking stock
clearance - on a setup not too aggressive you may be able to achieve the gaping needed for your wheels and tire setup to clear the fennder
Cons:
sharp edge - you are still left with a jagged edge, that may do worse damage to the tires than having stock smooth untouched fender.
flexibility - in most cases once you cut the fender thats all you can do, you wont be able to pull or mold the fender to your desired shape or need.
damage - you are cutting the fender so you are breaking the paint.
in the case of this roll the cut wasn't too over the top. there was still about an 1/8th of the lip left to roll so we lucked out
pics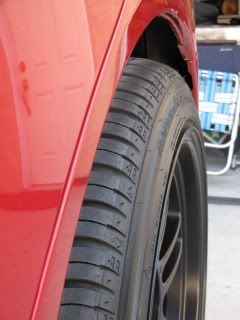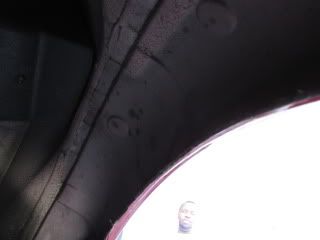 after the roll
nice and smooth, gained about a 1/2 inch more clearance.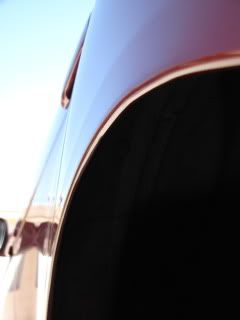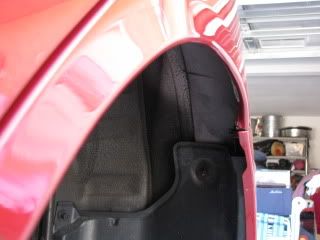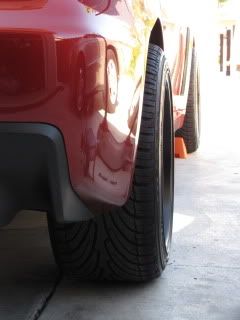 thanks for reading